In this tutorial,  I'll show you how to connect the Arduino to the Bescor MP-101.
Note: Please check for continuity with a multi-meter.  The colors of the wires may be different.

 update: 12-26-2013
Pinout of the DIN connector.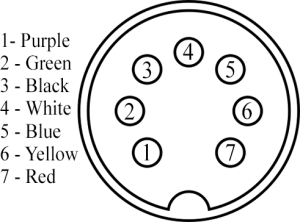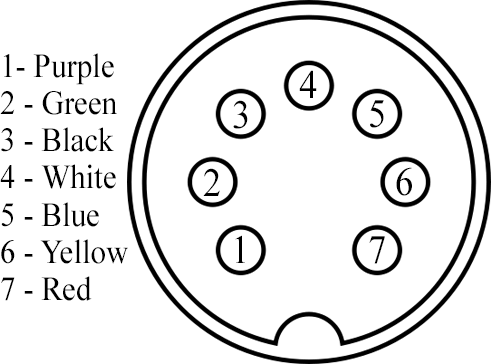 Pin 1 – Purple
Pin 2 – Green – Right
Pin 3 – Black – Up
Pin 4 –  White – Vin
Pin 5 –  Blue  – Down
Pin 6 – Yellow – Left
Pin 7 – Red – Ground
Step 1:

Prepare the Wires

There are several ways to connect the wires to the Arduino.  I cut the controller and cut off the ends of the wires and solder jumpers to it.  Note: It's better to cover the exposed soldered connections to prevent the wires from touching.
Step 2:

Connect the WiiChuck Adapter, Power and Ground Wires

The WiiChuck adapter makes it easy to connect the Nunchuck to the Arduino.  Here's the one I'm using.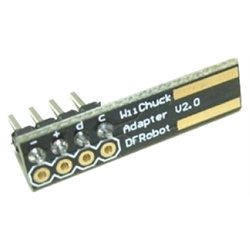 Connect the white wire to vin and red wire to ground.
White – Vin
Red -Ground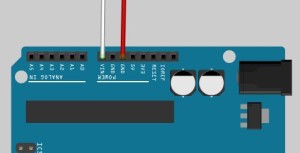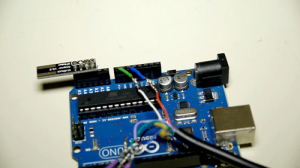 Step 3:

Connect the Blue, Black, Green, and Yellow Wires

Note:  The purple wire is not used.

Blue – Pin 9
Black -Pin 10
Green – Pin 3
Yellow – Pin 11